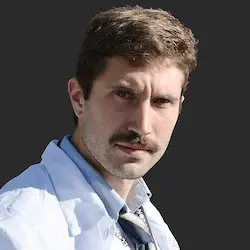 My name is ThePrimeagen and I love Vim. I have become deeply passionate about loving the developing experience and sharing that with others! Vim is a tool that brings an infinite amount of tweaking, making your development experience the exact way you want it. And yes, my wife is beautiful. Father of 4.
---
Web 3 (DApp) applications could change the development landscape. Learn to create and deploy smart contracts on Ethereum with Solidity. Then tackle challenging concepts such as memory layout, delegate calls, and fallback functions.

⠇

Build a pro dev workflow to increase your developer productivity across multiple machines, projects, and technologies. Learn more!

⠇

Learn the basics of editing and navigation in VIM. You'll learn macros, registers, find, and replaces. Finally, edit your vimrc plugins along with quickfix lists.

⠇
Upcoming Workshops with ThePrimeagen
---
Spend A Full Day Immersed in Polyglot Programming with ThePrimeagen. We will build a CLI application in all three languages to make comparisons and learnings!