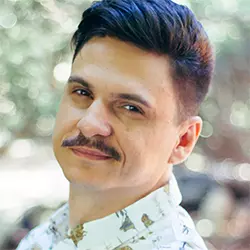 Hi, I'm Nick Pettit! I'm a game developer with shipped titles on PlayStation and PlayStation VR, PC/Mac, Oculus Rift, HTC Vive, iPhone, Android, Merge Cube, and more. Presently, I'm the Senior Unity Developer at BUCK, an award-winning creative company that makes art, design, and technology.
Upcoming Workshop with Nick Pettit
---
Learn how to start making real-time interactive content using Unity, a cross-platform game engine used in film, architecture, engineering, and of course, games!