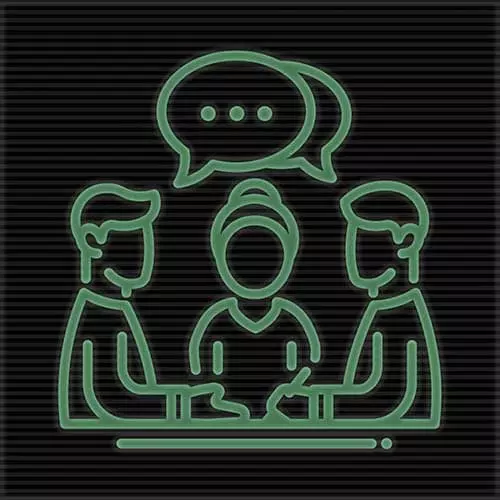 Transcript from the "Timing: Debounce Exercise" Lesson
[00:00:00]
>> Timing and JavaScript, this is, I try not to say which companies gave me these questions, because there's a lot of them that I've talked to. But this is a real company, it's a big one. That's not helpful at all. This is a real problem that I have solved before about timing.
[00:00:19] But to start with timing, what do we know about how to schedule things in JavaScript? So let's say I wanted something to happen every 200 milliseconds. How would I do that in JavaScript? Let's say I wanna print hello world every 200 milliseconds in JavaScript, how would I do that?
[00:00:37]
>> setInterval.
>> setInterval, that's right. setInterval, have something happen on a loop until you cancel it. So if I say setInterval, it'll execute some function at x milliseconds. setTimeout means it'll wait whatever seconds, 500, whatever you pass in, and then it'll that function. So those are the two ways of doing timing in JavaScript.
[00:00:57] We'll talk about request animation frame for a different sort of timing, but I didn't wanna mix that up into here. All right, so talking about timing, what is debounce?
>> It's a way to throttle things, so you don't do it too much, I guess.
>> Yeah, that's exactly right, it's a way of slowing something down.
[00:01:21] A good way of thinking about debounce is autocomplete search. I don't want every single character that I type to be firing off requests. So if I'm typing, how do I become tall like Jem, that means as long as that sentence is, that means I'm firing off every single request, so we wanna debounce that.
[00:01:39] So we wanna set the debounce to, say, 500 milliseconds. So that means, whenever someone stops typing, that's when the debounce is gonna fire. So let's implement debounce. I actually got this one on a phone screen not too long ago. So I'm not just making these questions up to be hard.
[00:01:58] These are real questions that people ask. And it's a fascinating insight into someone's understanding, setting my debounce. I'll give you a hint, you're gonna need either setInterval or setTimeout. I would probably use setTimeout, but you do you.