RSVP to Attend Online
Live and in Full HD
OR
Join in Person
From Downtown Minneapolis, MN
You're Registered to Attend Online!
November 30 to December 1, 2022 - 9:30am to 5:30pm Central Standard Time
This Workshop's Online Chatroom is Currently Open!
November 30 to December 1, 2022 - 9:30am to 5:30pm Central Standard Time
This workshop has ended. Check back soon for the recording!
You can watch a replay of this workshop!
Qwik
By participating along with us in the workshop, you'll learn:
Learn how to build an application with Qwik
Start with building an MPA but then transition it to SPA
Understanding Resumability, why is it unique and why it results in fast startup times.
Your (Awesome) Instructor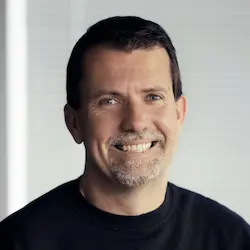 Misko Hevery is the creator of Qwik and CTO of BuilderIO. Previously he created the Angular framework.
Spend Two Full Days Immersed in Qwik with the creator of the framework, Misko Hevery
Workshop Details
Day one is focused on building an application with Qwik and Qwik City. We will create a music-playing application. Day two is will cover the inner workings of Qwik, what makes it tick and what makes it unique.
Daily Schedule
We've already held over 300 workshops with thousands of attendees in-person and online. In this time we've discovered ways to schedule the day, so it goes smoothly and efficiently. Regardless if you're in-person or participating with us online you'll have the full ability to replay things you missed, get your questions answered LIVE and interact with the teacher throughout the day.
Day 1
9:30AM

Introduction: Why Qwik

10:00AM

Getting started

11:00AM

Filebased routing, layouts and data fetching

11:30AM

Let's build a music application

12:00PM

Lunch

1:00PM

Build authentication

2:00PM

Build music landing Page

3:00PM

Build playlist CRUD

4:00PM

Build player
Day 2
9:30AM

Introduction: How Qwik Works

10:00AM

Let's build our own Qwik Framework from scratch

11:00AM

Serialization

11:30AM

Importance of Optimizer and closure serialization

12:00PM

Lunch

1:00PM

Prefetching

2:00PM

Bundling

3:00PM

Real world bundling

4:00PM

Qwik React
Expand...
Interact with the Instructor - Online & In-Person
Get Your Questions Answered • Code Along with the Class • Classroom Format
Is This Workshop for Me?
Summary
First day is an introductory course. Knowledge of existing frameworks is beneficial, but not required. Second day is deep dive, knowledge of existing frameworks is very beneficial to understand how Qwik is unique.
Any Prerequisites?
Node v16
TypeScript
Your favorite IDE (VS Code preffered)
Event Details
What
2 Full Day Workshop Sessions
Replay Videos (available immediately)
When
November 30 to December 1, 2022 - 9:30am to 5:30pm Central Standard Time
Where
Option 1: Attend online on our full HD live stream
Option 2: Attend in-person at HQ in Minneapolis, MN