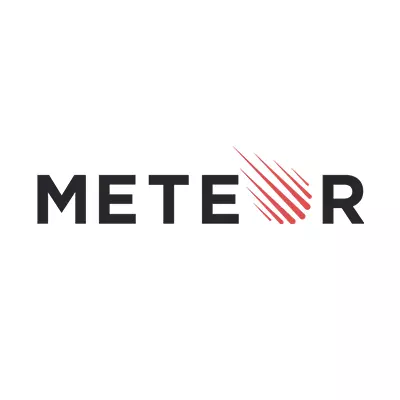 Meteor.js
This workshop has already been published as a course!
Meteor.js
By participating along with us in the workshop, you'll learn:
Understand what comprises the Meteor stack (client and server)
Understand the Meteor development environment and Meteor's packaging system
Understand how to use Meteor's publish/subscribe and RPC systems to build a realtime messaging system
Understand how Meteor's reactive rendering system works and know what redraws on the page when data changes
Understand how to work with Mongo in Meteor and discover how MiniMongo works
Know how to use Iron Router to setup routing in Meteor
Be able to explain the DDP protocol and how it differs from HTTP
Understand reactivity in Meteor and create your own custom reactive variables
Your (Awesome) Instructor

Chris Mather is CTO of Lively, Inc. Chris also runs eventedmind.com, a company dedicated to Meteor and JavaScript education.
Spend a 2 Full Days Immersed With Two Leading Meteor.js Masters
Workshop Details
Built by a team of MIT engineers, Meteor is a full stack open source framework for building web and mobile apps in pure JavaScript. Learn how you can use just one framework to build an entire real-time reactive web application in one day.
Come join Chris Mather and Kara Yu to learn about all the components that make up the Meteor stack and gain a deep understanding of what's happening behind the scenes in order to use this new framework effectively for complex applications.
Daily Schedule
In this class, we demonstrate the power behind Meteor's full stack framework by building a real-time chat application together. Day 1 (May 28th) We'll begin by introducing Meteor's stack, from MongoDB to Node.js to Blaze and show you Meteor's packaging system, Atmosphere. We'll cover every part of Meteor's stack through building a realtime chat application together. We'll start off by looking at Meteor's tight integration with Mongo and explore MiniMongo on the client. We'll also cover how to render data to the page by creating reactive views in Meteor using Blaze and Meteor's own templating language called Spacebars (based on Handlebars). Next, we'll explore publishing data from the server and subscribing to collections from the client. You should know how data is sent across the wire via Meteor's DDP protocol and understand how that impacts performance. Finally, at the end of our first day, we'll cover Meteor Methods.
Day 1
8:30AM

Tech Check and Hello

9:00AM

Day 1: Building a realtime chat app

9:30AM

Intro and Tour of Meteor

10:00AM

Using Mongo in Meteor and Introducing MiniMongo

10:30AM

Hacking

11:00AM

Introduction to Blaze and Spacebars

11:30AM

Hacking

12:00PM

Lunch and Hacking

1:00PM

Meteor Login and Authentication

1:30PM

Hacking

2:00PM

Publish / Subscribe + DDP

3:00PM

Hacking

3:30PM

Meteor Methods + RPC

4:00PM

Further Reading and Wrap-up of Day 1
Day 2
8:30AM

Welcome back, Review and Questions

9:00AM

Understanding Meteor subsystems

9:30AM

Introduction to Iron Router

10:00AM

Hacking

10:30AM

Understanding Deps and reactivity in Meteor

11:30AM

Hacking

12:00PM

Lunch and Hacking

1:00PM

Build Our Own ReactiveVar

2:00PM

Hacking

3:00PM

Deploying to Meteor's Hosting Servies

3:30PM

Sneak peak to understanding the Meteor Runtime

4:00PM

Further Reading and Wrap-up
Expand...
Interact with the Instructor - Online & In-Person
Get Your Questions Answered • Code Along with the Class • Classroom Format
Is This Workshop for Me?
Summary
This workshop is for developers interested in Meteor who have a solid foundation in JavaScript and some familiarity with MongoDB. This class is optimized for developers who are not afraid to get their hands dirty and are excited about the idea of interrogating Meteor source code. While experience with Meteor is not required, developers who are familiar with Meteor would also find this workshop helpful for learning what really happens under the hood.
Any Prerequisites?
A solid foundation in JavaScript is necessary to understand the code and keep up with the brisk pace of the class. You should be very comfortable with JavaScript objects, functions and the JavaScript runtime.
Event Details
What
One Full Day Workshop Session
Replay Videos (available immediately)
When
May 28, 2015 - 9:30am to 5:30pm Central Daylight Time
Where
Option 1: Attend online on our full HD live stream
Option 2: Attend in-person at HQ in Minneapolis, MN