Firebase Fundamentals
RSVP to Attend Online
Live and in Full HD
You're Registered to Attend Online!
March 10, 2022 - 9:30am to 5:30pm Central Standard Time
This Workshop's Online Chatroom is Currently Open!
March 10, 2022 - 9:30am to 5:30pm Central Standard Time
This workshop has ended. Check back soon for the recording!
You can watch a replay of this workshop!
Firebase Fundamentals
By participating along with us in the workshop, you'll learn:
Keep unauthorized users out of your web application by implementing Firebase authentication.
Implement real-time application functionality using Firebase's Realtime Database as well as their new Cloud Firestore.
Keep data safe by implementing security rules in Firebase.
Build sophisticated UIs on top of Firebase.
Connect Firebase to existing state management stores like Redux.
Create custom experiences for your users with Firebase predictions.
Solve for features not available on the client-side by implementing Firebase Cloud Functions.
Your (Awesome) Instructor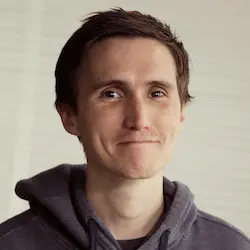 Senior Developer Advocate of Firebase at Google. Big on web and design!
Spend the Day Immersed in Firebase with David East
Workshop Details
Sometimes you have an excellent idea for an application and want to get it out to the world as quickly as possible. Your time is better spent working on what makes the application special than it is on configuring and securing servers. Firebase lets you grab critically important — and dreadfully tedious to implement — components like authentication, file storage, cloud functions, and a real-time database off the shelf to get you moving quickly on a world-class cloud infrastructure.
Daily Schedule
We've already held over 300 workshops with thousands of attendees in-person and online. In this time we've discovered ways to schedule the day, so it goes smoothly and efficiently. Regardless if you're in-person or participating with us online you'll have the full ability to replay things you missed, get your questions answered LIVE and interact with the teacher throughout the day.
9:30AM

Introduction

9:45AM

Getting Started with React and Firebase

10:00AM

Building an Authentication System

10:30AM

The Real-time Database

11:00AM

Cloud Firestore

12:30PM

Lunch

1:30PM

Securing Your Data

2:00PM

Cloud Firestore

3:00PM

Storage

3:30PM

Firebase and Redux

4:15PM

FirebaseUI React Components

4:45PM

Predictions
Expand...
Interact with the Instructor
Get Your Questions Answered • Code Along with the Class • Classroom Format
Is This Workshop for Me?
Summary
This workshop is for anyone who wants to learn how to build small languages to solve everyday problems.
Any Prerequisites?
Strong JavaScript and browser fundamentals
Experience with Redux is recommended, but not required
Event Details
What
One Full Day Workshop Session
Replay Videos (available immediately)
When
March 10, 2022 - 9:30am to 5:30pm Central Standard Time
Where
Attend online on our full HD live stream