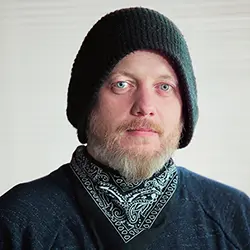 Steve is the front-end architect at Twilio. He is the director emeritus and founder of the front-end engineering program at the Turing School for Software and Design in Denver, Colorado — a non-profit developer training program. In a previous life, Steve was a New York City public school teacher. He taught special education and web development in Manhattan, Brooklyn, and Queens. He currently lives in Denver with his rambunctious six-year-old.
Upcoming Workshops with Steve Kinney
---
Spend a full day with Steve Kinney learning about reactive programming using RxJS and how to solve common problems using observables in asynchronous web applications.

End-to-end testing your application can protect against unexpected edge cases and regressions. Having great tests provides you with confidence to make changes to and refactor your application with confidence that it will still work as your users and customers expect. Discover how to write reliable …

Wrapping your head around all that AWS offers and figuring out where to get started can be challenging. In this workshop, we'll focus on building the infrastructure needed to take your application to production using Amazon Web Services.