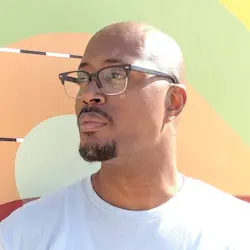 Mark (Techson) Thompson
Google
Software Engineer and award winning instructor (Distinguished Teaching Excellence Award at Northwestern 2017) passionate about creative problem solving and team member growth. While Java will always be a part of my heart, I've taken to Front end Engineering as my passion. I'm most interested in working with teams and fostering growth to elevate the group as a whole.
Upcoming Workshop with Mark (Techson) Thompson
---
Learn how to leverage the power of Angular to build powerful, real-world applications from the ground up. We'll start with the Angular CLI to quickstart our app then build from there with components, templates, routing, forms, server-side communication, and much more.