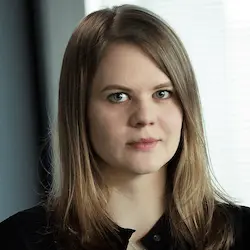 Kadi is a Senior Software Engineer at Formidable Labs. Her career started off with Mathematics and Python, and has been gradually moving up the stack. She has now been building apps with React for the past four years, and with React Native for with the past two years. Kadi is also the owner and maintainer of React Native App Auth - an SDK for communicating with OAuth2 providers.
---
Build a React Native application from scratch. Use Expo to get started quickly, learn the native components available in React Native, add navigation, style components with CSS, and use React hooks to fetch data.
Upcoming Workshop with Kadi Kraman
---
Expand your React Native skills and learn to build scaleable, polished mobile apps for iOS and Android!