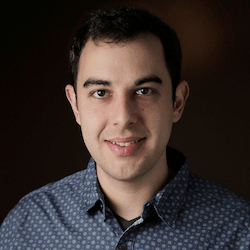 Currently a software engineer working on Adobe's Creative Cloud in San Francisco, Jon is passionate about Open Source Software and the open web. He spends his free time learning, reading, blogging, and teaching.
---
Master built-in dev tools to step through your code with the debugger, audit web page performance, debug Node.js, and remove "page jank" when a site isn't keeping up.

Audit and fix accessibility issues on any website! Learn keyboard accessibility, focus control & ARIA roles to make sites accessible to screen readers.
Upcoming Workshop with Jon Kuperman
---
This workshop will turn you into a frontend performance expert, we'll take a look at advanced DevTools concepts with exercises and practical case studies. Debug and performance audit any website, level-up your web development skills, and create blazing fast experiences.