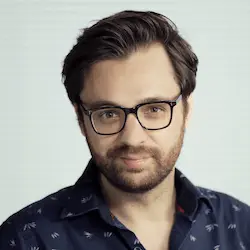 Erik Reinert
TheAltF4Stream
Erik Reinert is a Senior Software Engineer with over a decade of experience in several fields of software development. Starting in frontend before backend and fullstack then moving focus to organizational problem solving in DevOps & Infrastructure. With the passion of finding the best solution for any problem through collaboration and documentation.
Upcoming Workshop with Erik Reinert
---
Spend A Full Day Immersed in DevOps for Developers with Erik Reinert! We will reset your perspective on DevOps using "The 3 W's of Strategy" to showcase how organizational standardization enables companies to create business impactful automation and practices that save money and time in development.