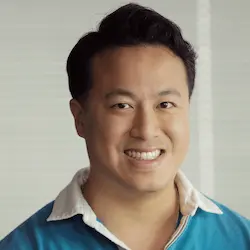 Ben Hong is a Vue.js Core Team member and a Senior Developer Experience (DX) Engineer at Netlify. He is also a developer / psychologist / educator hybrid who is passionate about creating products that help to empower people with new skills and knowledge regardless of their background.
---
Learn component design patterns, workflows to enhance productivity, testing methodologies, state management, routing, and more!

⠇
Upcoming Workshops with Ben Hong
---
Learn how you can progressively leverage TypeScript in your Vue 3 apps in both Options and Composition API.

Build dynamic web applications that can leverage methods like static-site generation with Nuxt 3! In this course, you'll learn the fundamentals of how to use Nuxt 3 while building a variety of projects.