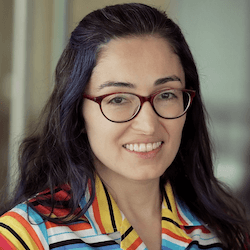 Ayşegül is a Senior Developer Advocate at Microsoft Azure and the Co-chair of the W3C Immersive Web Working Group. She is into spatial computing, WebXR and Mixed Reality.
Upcoming Workshop with Ayşegül Yönet
---
Learn everything you need to know to create 3D visualizations, Augmented and Virtual Reality applications on the Web, WebXR Device APIs.