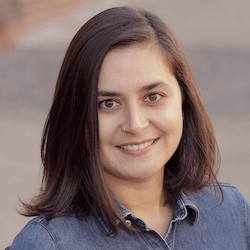 Anjana suffers from a chronic case of curiosity, which led her from philosophy to English teaching to computational linguistics to software development. As a developer/advocate at Observable, these days she codes & teaches from her home base in San Francisco - but in the pre-pandemic-times, you could also often find her speaking at events around the world. She loves to share the joy of programming and advocate for a more diverse, equitable, and ethical tech industry. Ask her about the Recurse Center & Outreachy, she's an alumna of both!
Upcoming Workshop with Anjana Vakil
---
This will be a friendly, practical exploration of functional programming fundamentals.