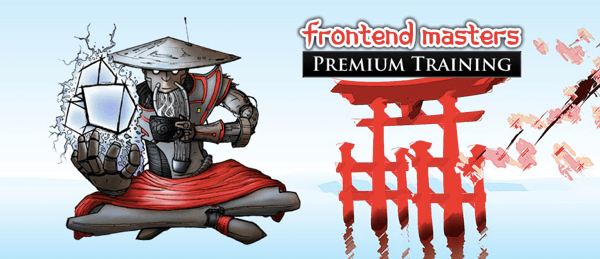 We are excited to introduce to you a new solution for getting in-depth training from trusted experts in front-end web development.
Several months ago we developed a video training package filmed in an in-person classroom environment. This was created for two main reasons:
We want you to get opinions and insights from experts who are actively shaping the industry. Leading library and framework creators and those actively participating in moving the web forward.
We want you to learn from expert answers to questions from live, in-person web developers. We capture questions from a classroom of web developers. Some of the best opinions and insights come from web developers who are there in the room with the teachers.
We made the entire set of training videos available as an enterprise product. Many great companies and universities such as Apple, Rackspace, Federal Reserve, University of Aukland, Thoughtworks, Gov Delivery, TST Media and more bought them and used them to train themselves and their staff. We've received nothing but praise back from customers since launch.
But requests from people like you kept pouring in asking for a low-cost way to access this content.
So we are excited to announce just that…a way to access all of our front-end web development training videos for an accessible monthly subscription! Just $39/mo.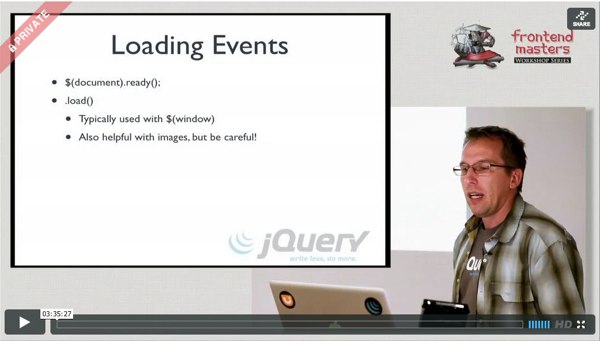 Premium Courses
Introduction to JavaScript and jQuery Course by Karl Swedberg, Author of Learning jQuery and the jQuery API Documentation
jQuery In-Depth Course by Karl Swedberg
jQuery Plugins and jQuery UI Course by Scott Gonzalez, lead developer for jQuery UI
Introduction to HTML5 and CSS3 Course by Christopher Schmitt, author of HTML5 Cookbook and CSS Cookbook
AngularJS and Code Testability Course by Misko Hevery, the creator of AngularJS (by Google).
We are also offering some free lessons on the courses page for you to watch now and get a taste of the full courses.
More Courses Coming Soon!
JavaScript the Good Parts by Douglas Crockford (NOTE: this course just launch)
Website Performance by Kyle Simpson
Responsive Web Design by Ben Callahan
UX Agile Engineering by Bill Scott
JavaScript and Website Architecture by Garann Means
CSS3 In-Depth by Estelle Weyl
Thanks to all who have weighted in on our surveys, bought our initial training package and gave us such rave reviews. We are looking forward to open this up to a new audience and see that it isn't the best training in front-end web development!